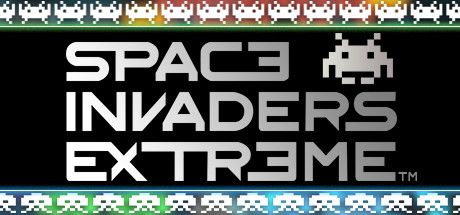 Space Invaders Extreme
The critically acclaimed update to the Space Invaders franchise is here to invade Steam with greatly improved graphics and audio!
Packed with pulsing, vibrant visuals enhanced further by interactive sound. The invaders have evolved, the question is: can you keep up?
The Steam version adds a brand new World Ranking System for Arcade Mode. Learn the intricacies of the scoring system and use that knowledge to conquer the leaderboards!
Who will prevail in this battle to become the world champion?!
Key Points
16 stages brimming with devious invader attack patterns and bosses whose strategy adapts according to the game difficulty!
Practice individual stages in Free Play, then go up against your rivals score in Arcade Mode!
Discover all the countless, hidden bonuses and boost your score to new heights!
Experience immersion through interactive sound with synchronized visuals. Welcome to the new invasion!


Sound Track:
1 ExtrEmE (MENU)
2 invAde yOu (Stage1)
3 Outbreak (Stage2) 
4 Regress (Stage3A) 
5 Progress (Stage3B)
6 Gradation (Stage4A)
7 Harum (Stage4B) 
8 Shatter (Stage4C)
9 rEpulse mE (Stage5A)
10 Rave Lovers from Outer Space - Yu Shimoda/Zuntata (Stage5B) NEW!
11 Future Extreme 20XX - Cosio (Stage5C) NEW!
12 Zero Hour (Stage5D) 
13 intEnal (RESULT) NEW!
14 Congratulations - Shohei Tsuchiya/Zuntata (ENDING) NEW!
2018-09-21 15:24:47