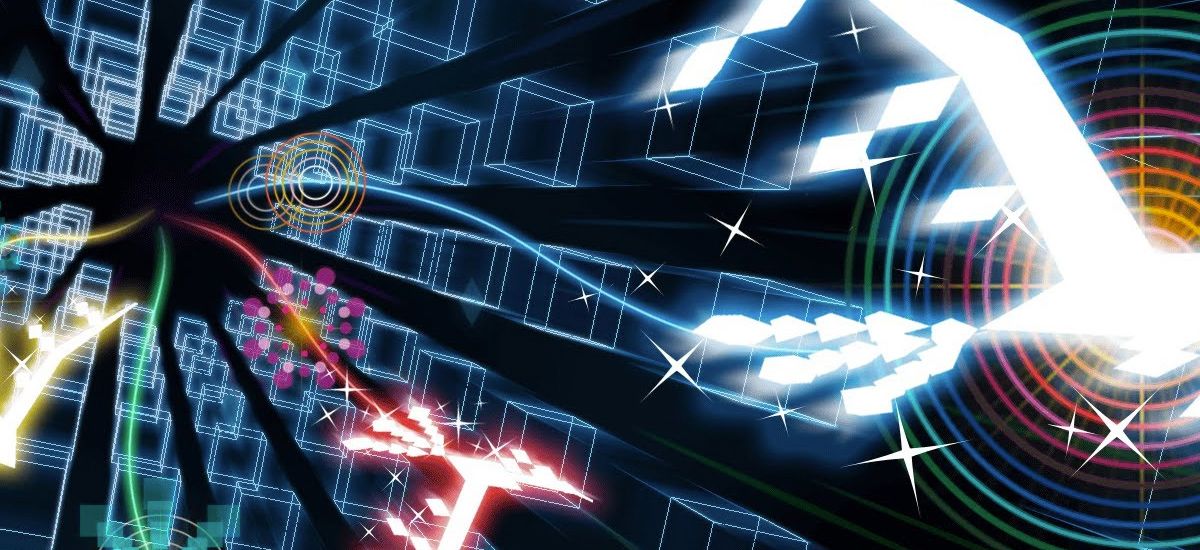 Groove Coaster - Steam
Rhythm Game x Roller Coaster!
Riding the rhythmic rails of success from smartphone, into the arcades, now GROOVE COASTER arrives at full Steam! Staying true to its core concept of simplicity of play + exhilarating experience, the Steam version is better than ever, with 36 original tracks included from various game music composers and more on the way.
Get ready to ride a roller coaster of sound and light through a universe of music!
Key Features
Thrill to a full 360 degree roller coaster ride.
Intuitive controls: just time your input to the beat (keyboard & controller compatible).
Play your way! Simple, single-handed "Casual" mode or two-handed groove-synced play in "Arcade" mode.
Choose from 3 aspect ratios for landscape displays: 16:9, 4:3 and 1:1.
Get the full-screen, full-on arcade experience with a vertical display!
Select up to 10 of your favorite songs and play in non-stop mode!
Full support for Steam controllers!
Use your PlayStation4, Xbox and other popular controllers too.
> Check the guide here.
Mix and match between 26 avatars and 6 items to find your own style!
Track List
ADRENA / C-Show
Analysis Division / Masayoshi Minoshima
Black MInD / COSIO (ZUNTATA)
Bright Lights / aran
DX Choseinou Full Metal Shojo / IOSYS TRAX (uno with.Chiyoko)
Five to Seven / Sampling Masters AYA
Future Coaster / Sakuzyo
Got more raves? / E.G.G.
Groove Revolver / Xeami
Horizons / M-Project
Lethal Dose / sky_delta
LINK LINK FEVER!!! / LINKA (CV: Moe Toyota)
MAD FREAKS / DJ Myosuke
MERLIN / REDALiCE
MIRACLE PARTY / DJ Genki
Music Plot Type Three / COSIO (ZUNTATA)
No Way Out / ARM (IOSYS)
OMAKENO Stroke / t+pazolite
Period of Revolution / COSIO (ZUNTATA)
Play merrily NEO / Shohei Tsuchiya (ZUNTATA) feat. Aimee B
Scarlet Lance / MASAKI (ZUNTATA)
Seizya no Kodo / Xeami
Shiva / Massive New Krew
Sign of "10.5km" / Yasuhisa Watanabe
SKYSCRAPER / Dr. ARM (IOSYS)
Smash a mirror / Shohei Tsuchiya (ZUNTATA) feat. SATOMI
Solar Storm / xi
STAR COASTER / D.watt (IOSYS)
Stardust Vox / DJ Laugh a.k.a. uno (IOSYS)
Thrash Beat / COSIO (ZUNTATA)
tiny tales continue / Chroma
TRIPLE3T / SATO(SANODG & KATO [noisycroak])
Under The Moon / void (Mournfinale)
VEGAS / SATO(SANODG & KATO [noisycroak])
Wacky dance ethnic / Sampling Masters MEGA
Warrior / Cranky
New tracks on the way!!
New tracks will be released monthly as DLC so keep your eyes (and ears) open!
2018-09-24 10:01:21